12 Best Things To Do In Reno Top-Rated Attractions In 2022
Reno is located in northwestern Nevada near the California border. It is located at the base of the Sierra Nevada Mountains and was a key stopping point for gold miners and settlers from the western United States in the mid to late 19th century.
The city of Reno became a popular tourist destination in the early 1900s due to its casino industry and pleasant semi-arid climate. It also became a stopping point for those seeking divorce due to its liberal divorce laws during the early and mid-20th centuries. Today Reno remains a popular tourist destination and is also home to many technology companies and data centers. 
The population is approximately 250,000 people spread over Reno's 105 square miles. Downtown Reno is a popular tourist attraction, and several areas have been renovated over the past twenty years. Reno is only 22 miles from Lake Tahoe and close to other popular tourist destinations, like Virginia City and Carson City.
Tips and Tours: How to Make the Most of Your Visit to Reno
Free Reno Fun: For those looking for free Reno attractions, here are a few favorites that don't have to cost a dime. Top of the list is a stroll through the Riverwalk and Arts District, a pleasant pedestrian street built on a stretch of the Truckee River known for its excellent shops, galleries, cafes, and restaurants.
For a slightly different perspective of the city, head to the Hunter Creek Trail, a gentle six-kilometer hiking trail outside Reno that offers excellent views and the chance to get up close to the waterfall. Another free and fun adventure is Truckee River Whitewater Park, a 2,600-foot stretch of river with numerous artificial obstacles, including waterfalls and cascades; all you need is a kayak, canoe, or water tube.
Fun for Kids: For a city famous for its adult activities and attractions, Reno has surprisingly many fun things to do for kids. Some of the best entertainment and adventure venues for kids are Need 2 Speed, a fun and fast indoor go-kart track that offers particular youth races where these agile vehicles are programmed for slower speeds.
The Kimmie Candy Factory Tour can be a ticket (and it's free with samples included). Then hit that sugar high at the Fly High Trampoline Park; Suitable for beginners and professionals, this facility also offers fun foam pits for much younger children.
1. Aces Ball Park
Reno is home to the Pacific Coast League AAA minor league baseball team, the Reno Aces. The team began in 1969 as the Tucson Toros and became the Tucson Sidewinders in 1997, and finally the Reno Aces in 1998. Reno built a new ballpark for the team in 2009.
On land in downtown Reno that was once a lot. Of land with a cheap motel and Ace Ball Park, a former fire station, is now a 91,000-capacity stadium with restaurants, concession stands, beer gardens, and luxurious suites. The stadium connects to the Freight House District that was built at the same time.
2. Freight House District
The Freight House District was built independently but in correlation with Aces Ball Park in 2009. It is a covered entertainment district throughout the year to enjoy before or after an Ace game or at any other time. The building was once a railroad depot and was converted into a storage facility for an art gallery before being renovated
Now it is full of restaurants, bars, and shops. The Freight House is filled with live music at nightclubs like The Bluebird, LEX, 1 Up, Faces NV, and Edge. The Freight House District is a fun place to take the family during the day and early in the evening and a lively nightspot in the evenings and on weekends.
3. Hot Springs
The Greater Reno area is well known for its hot springs. These natural geothermal underground pools attracted many visitors to the city in the late 19th century. Considered great treatment, thermal baths, spas, eventually hotels were around the hot springs
While the Washoe Indians knew the importance of the springs' healing and medicinal benefits, the hot springs attracted European emigrants, gold rush travelers, and settlers. Dave Walley's Resort was built in the foothills of the Sierra Nevada mountains in the city of Genoa in 1862. Today it is managed by Holiday Inn and surrounds five hot springs. The resort has spacious rooms and suites and rustic décor.
There is a heated pool with geothermal groundwater. Guests enjoy soaking in the hot springs, gathering around an outdoor fire pit, and dining at Restaurant 1862, where the views of the mountains are incredible.
Another area resort, Carson Hot Springs of Carson City, also features hot springs, a pool, hot tubs, and a patio, as well as comfortable rooms. Guests of the resort can dine at the Sassafras Restaurant and have a drink at the Shoe Tree Brewery. as well as comfortable rooms.
Guests of the resort can dine at the Sassafras Restaurant and have a drink at the Shoe Tree Brewery. as well as comfortable rooms. Guests of the resort can dine at the Sassafras Restaurant and drink at the Shoe Tree Brewery.
4. Original Virginia and Truckee Railroad
The original Virginia & Truckee Railroad operates in Virginia City but is now used for entertainment. Various special events are offered throughout the year.
Every Labor Day weekend, the rail line hosts a Civil War and Battle Event featuring a reenactment of a famous Civil War battle in the area, a "Champaign Ride" on Saturday, and a Labor Day parade.
There are several family events, including a train ride to a pumpkin patch, a Thomas the Train event complete with the popular # 1 blue engine, and a trip on the "Candy Cane Express" in December
5. Thunderbird Lodge
Thunderbird Lodge is a great place for visitors to Reno to relax. Located in nearby Sparks, Nevada, the complex was founded in 1986 by Foster Mullen and has expanded to cities like Tahoe. The complex is located near the Sparks Marina Park, the Sparks Heritage Museum, Victoria Square, and several outlet stores.
The resort has a full-service spa that offers massages and facials. There is a gym and a heated outdoor pool, as well as a hot tub. Thunderbird Lodge is historically decorated and has 112 suites with kitchens. There is also a game room for children and a 24-hour business center.
6. Peavine Peak
Peavine Peak is the highest peak on Nevada's Peavine Mountain, with an elevation of 8,269 feet. Once home to Native Americans, prospector John Poe began successfully mining minerals on Peavine Mountain in 1862.
He developed the town of Pineville, which attracted people en route to California during the Gold Rush. Two other cities developed at Peavine Peak, Webster, and Brooklyn, where the gold miners would stop, and some would settle. Today, Peavine Peak is popular with outdoor enthusiasts.
There are hiking trails and bike paths. The off-road vehicles loved the place but are now confined to restricted areas to disturb the mountain and its guests.
7. Idlewild Park
Idlewild Park is a beautiful large patch of green space located along the south bank of the Truckee River at the southern end of downtown Reno. The land was donated to the city of Reno by the State of California. The park has a swimming pool, baseball fields, a playground for children, three profitable areas, a rose garden, a large deck, and a snowflake pavilion.
Idlewild Park is known for its beautiful rose garden featuring 200 varieties of roses with 1,750 rose bushes in full bloom during the summer months. The Rose Garden also has an art installation called "Rose Waterfall." Visitors will also see the James D. Hoff memorial statue honoring law enforcement.
The park is popular throughout the year. There is a mini train that runs through the park during the summer months. Idlewild Park is home to a popular annual Earth Day celebration each April.
8. Stewart Indian School Museum and Cultural Center
The Stewart Indian School Cultural Center and Museum is a great place to experience the deep history of Nevada's Native Americans and understand the transformation that young Native Americans underwent during the 19th and 20th centuries.
The school is located in Carson City and recently opened to the public. It began as an off-reservation boarding school in 1890 for young Native Americans to live and learn to assimilate to life in the growing United States of America.
What started as something perceived as negative by Native Americans became a successful learning institution while maintaining Native American culture. The school closed in 1980,
9. Mount Rose Ski Resort
Reno is full of great nearby places for outdoor activities, and there's a wonderful ski area located just 30 miles south of the city. Mount Rose Ski Resort is located in the Carson Range and has a base elevation of 8,260 feet and a summit height of 9,700 feet.
The ski area covers 1,200 acres and includes three terrain parks. The longest ski run is 2.5 miles. The resort opened in 1953 and continued to expand until 1987. The resort's Winter's Creek Lodge was recently built and is located on the "slide" side of the mountain. The hostel has 200 rooms and includes a large restaurant and bar.
10. Outdoor Activities
Speaking of skiing, Reno is a great place for all kinds of outdoor activities. With its location near the Sierra Nevada mountains, lakes, rivers, and streams, there are plenty of places to find hiking and biking trails. There are also guided ATV tours, target shooting, and golf.
Visitors and residents can enjoy fishing or kayaking on the Truckee River and other nearby rivers and lakes. The mountains are also a great place to enjoy snowboarding, tubing, sledding, skipping horseshoes, and riding snowmobiles.
11. Downtown Reno Food Walking Tour
The Downtown Reno Walking Food Tour is a great way for adults to get to know the city and the best places to dine while learning about the culture and history of the city. There are two tours available, a downtown tour and a downtown tour.
Both last around 3 hours and cost less than $70 for two people. Both tours offer six tastings at local restaurants, cafes, and confectioneries. Both include an expert guide who tells stories of the city's history and culture in between dinner walks and learning about culinary techniques. 
The downtown tour runs on Thursdays and Saturdays and includes Reno's historic sites. The Midtown Tour runs on Wednesdays and Fridays and includes information on downtown Reno's modern art scene. Private group tours are also offered.
12. Self-guided treasure hunt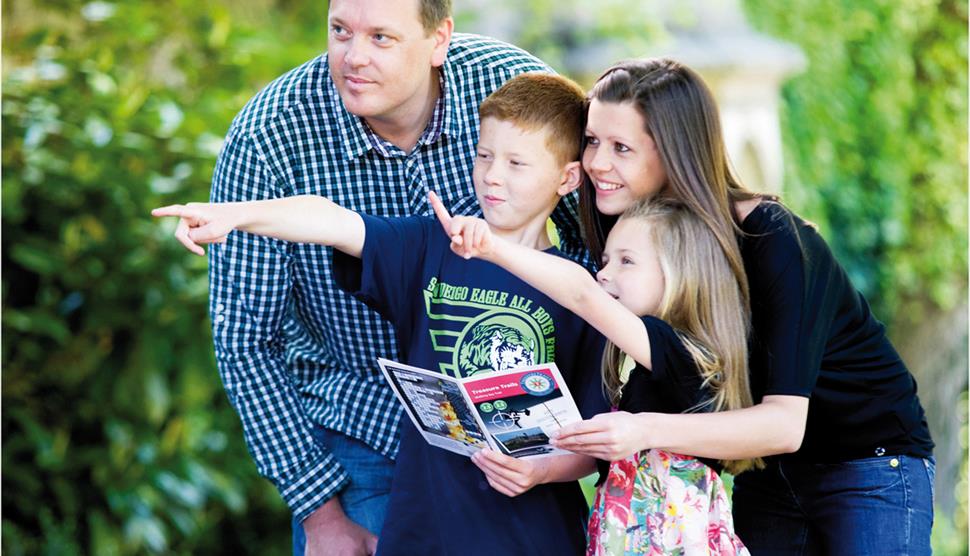 Another great way for newcomers to Reno to get to know the city is a self-guided tour that can be a lot of fun. One of the best self-guided tours in Reno is Operation City Quest Scavenger Hunt. This tour costs just $ 10 and uses a smartphone app to guide guests through downtown Reno searching for 120 objects. Guests can submit images through the app to earn points.
 There are also several fun challenges and puzzles along the way led by a remote guide. The tour meets and ends at Reno Arch, located on North Virginia Avenue. Another great Reno tour is the Reno Self-Guided Scavenger Hunt in the USA. It costs $11 and features a launch code to get started at a location on Island Avenue. 
This tour offers 15 tracks and takes approximately 2 hours to complete. Along the way, your remote guide offers interesting historical facts and fun stories. The tour ends where it begins.
Frequently Asked Questions: Best Things To Do In Reno
Which is better Lake Tahoe or Reno?
Lake Tahoe is immeasurably prettier than Reno! The most rooms will be found in South Lake Tahoe, but it is less crowded and in my opinion, prettier in North Lake Tahoe. Any town that is in Nevada, as is half the lake. If you wanted to cut the drive in half, we stay in Bishop, CA.
Is Reno a safe city?
The chance of becoming a victim of either violent or property crime in Reno is 1 in 37. Based on FBI crime data, Reno is not one of the safest communities in America. Relative to Nevada, Reno has a crime rate that is higher than 80% of the state's cities and towns of all sizes.
Why is rent so high in Reno?
What is the average rent in Reno? With lots of job growth and a quickly increasing population, Reno's average rents are rising as the demand for housing surpasses the current housing supply.
What is the safest city in Nevada?
Henderson was named the safest city in Nevada with a violent crime rate of just 1.7 incidents per 1,000 people. Of the cities listed by Safewise, only Henderson and Elko have lower violent crime rates than the national average (Elko's rate is 3.3. incidents per 1,000 people.)
Is Reno hilly?
Reno is an ideal tourist spot because of its casinos and proximity to the beautiful Sierra Nevada mountains. Many visitors to do not realize that altitude is a factor, though. It appears that Reno is located on a flat plain, but the city is actually located at a high elevation of nearly 5,000 feet above sea level.
Related Searches:
Unique Things To Do In Reno
Things To Do In Reno This Weekend
Things To Do In Reno With Kids
Fun Things To Do In Reno For Couples
Things To Do In Reno At Night
Free Things To Do In Reno
Things To Do In Reno Indoors
Free Things To Do In Reno This Weekend
Best Time To Visit Yellowstone National Park 2022
11 Best Places To Visit In Costa Rica: Travel Guide
10 Best Things To Do In Costa Rica: Attractions And Activities 2022
12 Best Beaches in Texas in 2022: Detailed Guide
12 Best Things To Do In Reno (Nevada): Top-Rated Attractions In 2022